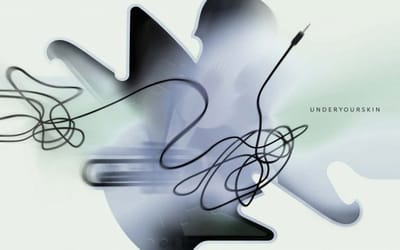 Under Your Skin is an exploration on the cultural diversity of music and artists from around the globe.

Interviews with : Anthony Braxton, Ornette Coleman, Dead Prez, Cindy Blackman, Dr Yusef Lateef, Lee "Scratch" Perry, Korn, Sepultura, Henry Rollins, Bob James, Skip Mcdonald, Janaaladeen Tacuma, Roy Ayers, Living Colour, Dinosaur Jr, Amiri Baraka, Lydia Lunch, The Sun Ra Arkestra, Jack Dejohnette, Public Enemy, Lenny White, EPMD, Das Efx, Ahmad Jamal, Joe Sample, Lonnie Liston Smith, Esperanza Spalding, Vanessa Daou, Dr Lonnie Smith and many others .

For information regarding our other productions such as, advertising, photoshoots and fashion, please contact as through our email and we will reply to you as soon as possible.

Lorenz Giorgi: Camera/Photography .
Siobhan Bradshaw Photography

Copyright © 2021 underyourskin. All rights reserved.